Make Law Sexy Let's Talk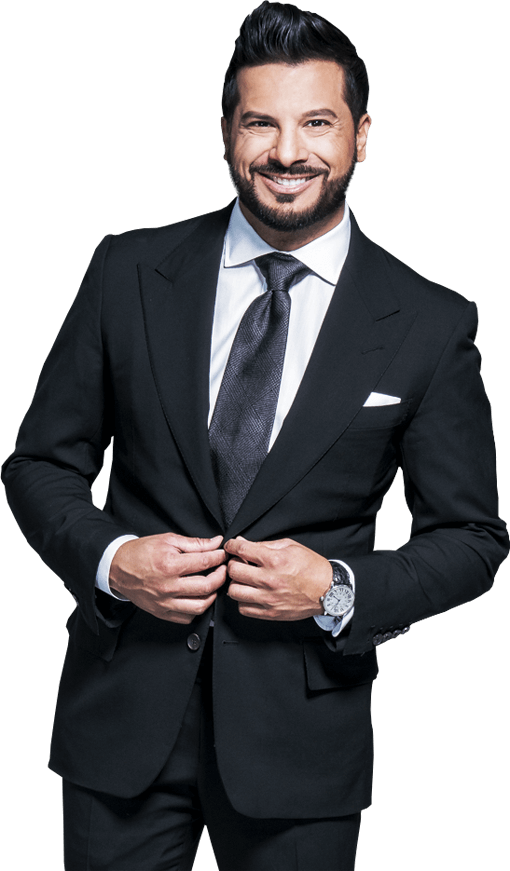 The #1 SEO
Marketing Agency
For Lawyers
Click to Play Video
ROI in the form of more cases is the ultimate measurement of SEO success.
Our SEO work is focused on getting you just that, better leads and more cases.Before the cash starts flowing in, the key success indicators we watch closely are CTR: Conversions, Traffic and Rankings. At Nifty Marketing, we have been doing great SEO for more than 10 years, helping lawyers sign more cases in some of the most competitive markets across the country.
Focusing on Results that Matter
Results from our marketing efforts vary from one market to another, from one practice area to another, and from one law firm to another.
We've done amazing things for lawyers all across the United States and Canada in all types of practice areas.
Organic Growth
Once again, the main objective of SEO for law firms is to get you more leads and more cases. One of the ways we accomplish that is by getting more people familiar with your brand. Bringing them to your website via searches in Google, Bing and other search engines can be an important part of getting you more cases and making you more money.

Backlink Growth
Not sure what you're looking at? This is an image from one of our SEO tools. The tool crawls the internet and finds sites linking to your site.Then represents it visually with these lines and dots. According to studies done by Moz and other reputable SEO publications, links are an important part of showing up in searches. Therefore, the more links (little dots in this diagram) the better. Great link building is something that sets Nifty's SEO for law firms, apart from other internet marketing companies.
Leads / Conversions / Cases
In most practice areas, getting more clients is the name of the game. Nifty is all about data. We recommend implementing call tracking for every client. This helps us know what's really working and really bringing in more leads. Results will vary depending on practice area and competitiveness of your market, however, many of our clients see impressive growth in the amount of inquiries their law firm receives.
Calls From Local Searchers
When people select a restaurant, they will often head to Google, do a quick search, look at some photos, read some reviews and make their selection. When it comes to selecting an attorney, the process follows a pretty similar pattern. That's why it's so important to have your law firm listed in the top spots. Mastering Google My Business is a huge part of ranking well in local searches. Lucky for you, Nifty is like the Yoda of Google My Business. Come and become one with the force.
The Nifty Approach to Lawyer SEO
More than 90% of adults use search engines to find information on the web. We make sure you show up in those searches.
Let's Do This
Fill out the form below to get started.
FREQUENTLY ASKED QUESTIONS
Nifty uses a variety of link building tactics. These include but are not limited to scholarship outreach, internship outreach, sponsorship link building, local directories, legal directories, etc. Variety is the spice of life and we like things very spicy.
Consider yourself SEO'd. Okay…maybe. It just depends on your market what kind of a budget you're going to need for you to see the results that you're wanting to. Nifty is all about doing our homework and then giving it to you straight. In some markets, and for some practice areas, small budgets aren't going to cut it but some might, let's chat. Just know, Nifty is not in business to take your money if we don't think we're going to be able to produce good results for you.
Nifty's reporting is what often sets us apart from other legal marketing companies. Others will say you pay me "x" and then they just show some vague deliverables. You have no idea how it works or what they are even doing for you and if you ask for clarification these types of companies stall or try to talk over your head. Our monthly reports consist of ROI focused results (calls, form fills, and live chat) and also access to specific SEO deliverables.. Work associated with our hours of labor. No guessing, no secret sauce, just awesome.
It's hard to say. It depends on so many variables, including the competitiveness of your market, practice areas, etc. The most important result is getting leads that turn into cases. This could take a considerable amount of time. There are a lot of indicators that things could be heading in the right direction, including organic traffic visits, Google My Business listing views, improved rankings, increased site authority, etc. The general rule of thumb: if you already have rankings and want to improve your rankings = ~6 months. If you need a lot of expansion and missing solid backlinks to help your most valuable pages rank better = ~12 months. Bottomline: most clients start to see positive benefits within 3 months, but our goal is to drive your cost per lead and cost per acquisition down considerably over time.
Probably. But successful SEO isn't just about getting your site into spot x, y or z – it isn't even about getting "more traffic". What it's really about is you making you more money. That means your caseload has to increase to justify a marketing expense. We often combine rankings with other important key performance indicators like local traffic, overall traffic, leads (phone calls, forms, live chat) and how all of these improve from a month-over-month / quarter-over-quarter / and year-over-year perspective. When it comes to making growing your practice, objective evidence (ROI) always trumps subjective evidence. Leave the guessing game out and we'll prove on a monthly basis how the work planned and work executed by our team is helping grow leads and cases to your law firm.
We just really hope anyone who thinks and believes that is running a law firm in the same market as we are. Because while they are attending SEO's funeral, we'll be using tried and true tactics that are very much alive, well and working splendidly.
I highly recommend the folks at Nifty Marketing. Having been through many different "SEO firms over the last decade, it is refreshing to deal with a group that is both responsive and does what they say they're going to do. Additionally, they lay out an action plan that spells out the work that they accomplish each month... I unqualifiedly recommend their services to anyone that wants quality SEO work.
Greg Baumgartner